We are pleased to announce this year's winner of the G&G Foundation Scholarship is Eli Contorno and Caroline Bene. Eli and Caroline's accomplishments during high school, their community service, vision for the future, and belief in the value of teamwork and dependability were all aspects that make them deserving of the G&G Foundation Scholarship.
The Foundation focuses on the community through striving to achieve our core values of inspiring change, community enrichment, and empowering people. Through these efforts, the Foundation launched the scholarship program to award scholarships to individuals in the communities we work with that are continuing their education.
Please check out Eli's and Caroline's essays below to learn more about these wonderful students!
Eli's Essay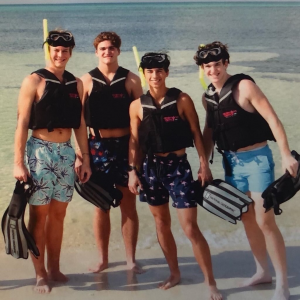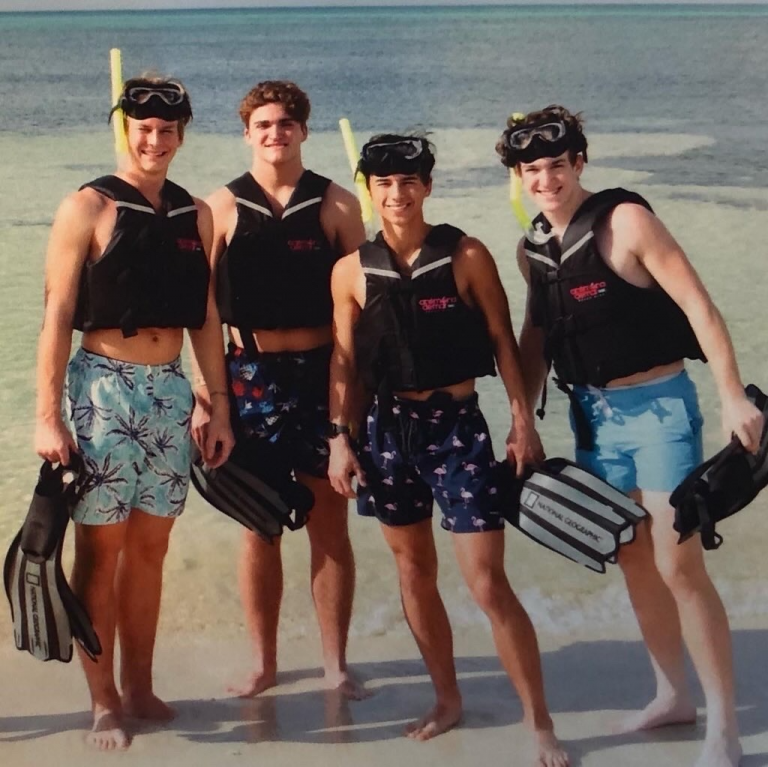 Teamwork is found everywhere in life, for any goal of significance to be accomplished requires people working together and for one another to advance that common goal and improve the lives of the people around them.
Teamwork is a crucial element of all team sports, but especially so for football. It is unique in that it is a contact sport, which elevates the outcomes of failure to not only be detrimental to the final score but also detrimental in that if the players are not blocking for each other and doing their assignment correctly, then people can get hurt. Football has taught me a tremendous amount about the importance of teamwork and having a team that works together for one another towards a common goal, and is willing to make sacrifices for the benefit of teammates and the team as a whole. I have been a member of two undefeated conference champion teams at Benton, in both my sophomore year and senior year.
However, in between these two seasons with excellent results we went 6-4 overall, and finished 4th in conference. While this is by no means a terrible result, it pales in comparison to the seasons that surround it. The differing factor in these three seasons was not the talent of the team, as we maintained consistent quality starters across all three seasons, but instead it was the quality of the leaders and the sacrifices that individuals were willing to make to better the team and ultimately win more games.
During my sophomore year all of the seniors were incredibly driven to win a state championship. They pushed each other at practice and in the weight room and pushed everyone else on the team to perform at their highest capacity. Likewise, during my senior year, we had good leaders across the senior class throughout the position groups that pushed each other to put in extra time and effort in order to make the season as successful as it could be. We had ten seniors, myself included, that were appointed to draft teams and lead us through the offseason. These leaders were responsible for making sure members of their drafted team were at practice and improving consistently. We also led our teams through competitions every Wednesday throughout the offseason. These competitions required and rewarded teamwork and camaraderie and it helped create bonds that would serve us well during the season. This extra time and effort and willingness to work together translated to more success on the field. It also translated to a much more enjoyable season as our practices were filled with energy and people that were thrilled to be there with each other working towards a common goal.
Teamwork has also shown itself in my workplace to back up this anecdote for the importance of teamwork. I work at Freddy's in Benton, I am a cook and prepare food there. It takes a group of people working together to get orders out efficiently, especially when we are busy. The required teamwork shows itself whenever we have people work different shifts as they are not used to the flow of the people that work during that time of the week and the speed of our orders getting out often suffers because of this. This again shows how important teamwork is in all aspects of life and proves the negative aspects that occur when teamwork is lacking.
I plan to continue working with others towards a common goal at the University of Arkansas. Research is incredibly important for advancing all fields of science and it is a team sport. It requires people that are willing to share credit and responsibility as well as trust one another to fulfill their obligations. I plan on joining a lab in the fields of either cancer research or stem cell research and helping aid in the advancement of medicine by working with others who share the same goal.
Caroline's Essay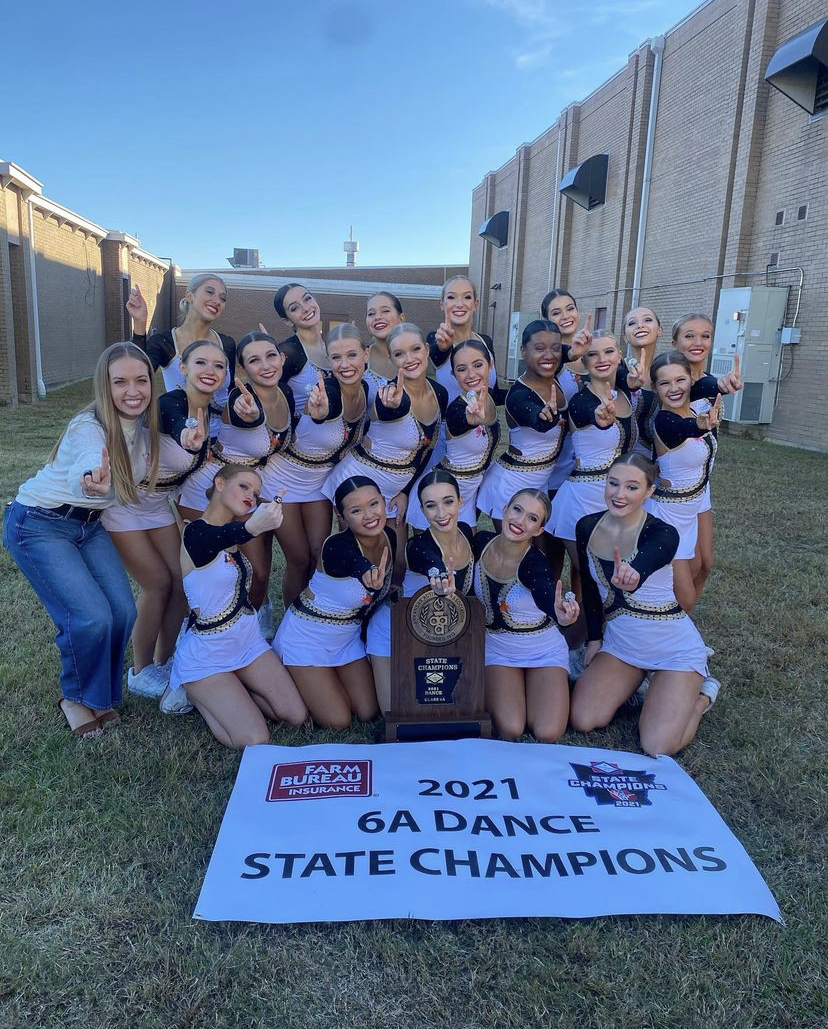 The future is something that we think and dream about starting as children. We have these big over the moon aspirations that only a few go on to achieve. As we grow up we begin to realize what we need to be successful in the real world when we have to survive on our own. We start to think of the aspects of a career that we value most and what is most important to us. Some questions we can ask ourselves when distinguishing these values are, Do we love what we are doing?, and Are we only working towards the career for other incentives?
For the future, I am eager to further my knowledge in health sciences; specifically pediatric nursing. For multiple years, I have been captivated by health sciences and love working with people and helping care for them. I believe serving others is crucial especially during the times our world is in right now. I want to make a difference and this program will give me the ability to start that journey. This year, I have been allowed to take part in the Ignite Professional Studies Program which allows me to participate in hands-on experiences in a variety of medical environments. Working in the hospital setting and beginning to understand how the medical field operates this year will allow me to gain knowledge to begin my healthcare career path. This program enables students to receive various different certifications that in turn propel us early on and allow us to gain experiences with these certifications that most are not allowed to do until later in life. I am currently taking an Emergency Medical Responder course which focuses on basic skills for the emergency medicine field. Ignite has enabled me to connect with others and obtain new relationships with people that are interested in the likewise career field. Being in the Ignite Health Sciences strand is going to help prepare me for the specialty I choose. This opportunity is providing me with an introduction to the courses I intend to take in college.
I aspire to work in the pediatric field as a pediatrician or a pediatric nurse. I want to be a pediatrician because I love working with kids and I want to be a key factor in assisting to care for them. I love helping others, and I think that is an important part of my character that is not always on display. My younger sister had a heart condition, Supraventricular Tachycardia (SVT) and she battled that for several years before she was able to have the procedure she needed to hopefully get rid of this extra electrical signal in her heart. Seeing her go through this firsthand also led me to have this dream of wanting to help kids go through their pain and be there for them. There are also many things in the healthcare field that need to be fixed and worked on to make it more widely available for all. I want to be a part of the bigger picture and be a key factor in helping make changes. I value being someone honest and trustworthy, and I feel that that is a principal quality for someone in healthcare to possess. Being in this profession will impact those around me because this will show people that by putting in the work you can achieve your goals. I have already started working towards these big aspirations of mine through my school's Ignite Program and that allows me to get ahead before college, in which I will continue to strive towards my career goal.