Get to know what makes G&G great!
About G&G Independent Insurance
For customers who hate overpaying for insurance and spending time shopping around themselves, G&G's in-house software program allows us to shop your needs with 50+ insurance companies so you can be confident that you're getting the best coverage at the best price.
Think of us as your insurance matchmaker. And we've found thousands their true 'insurance' love.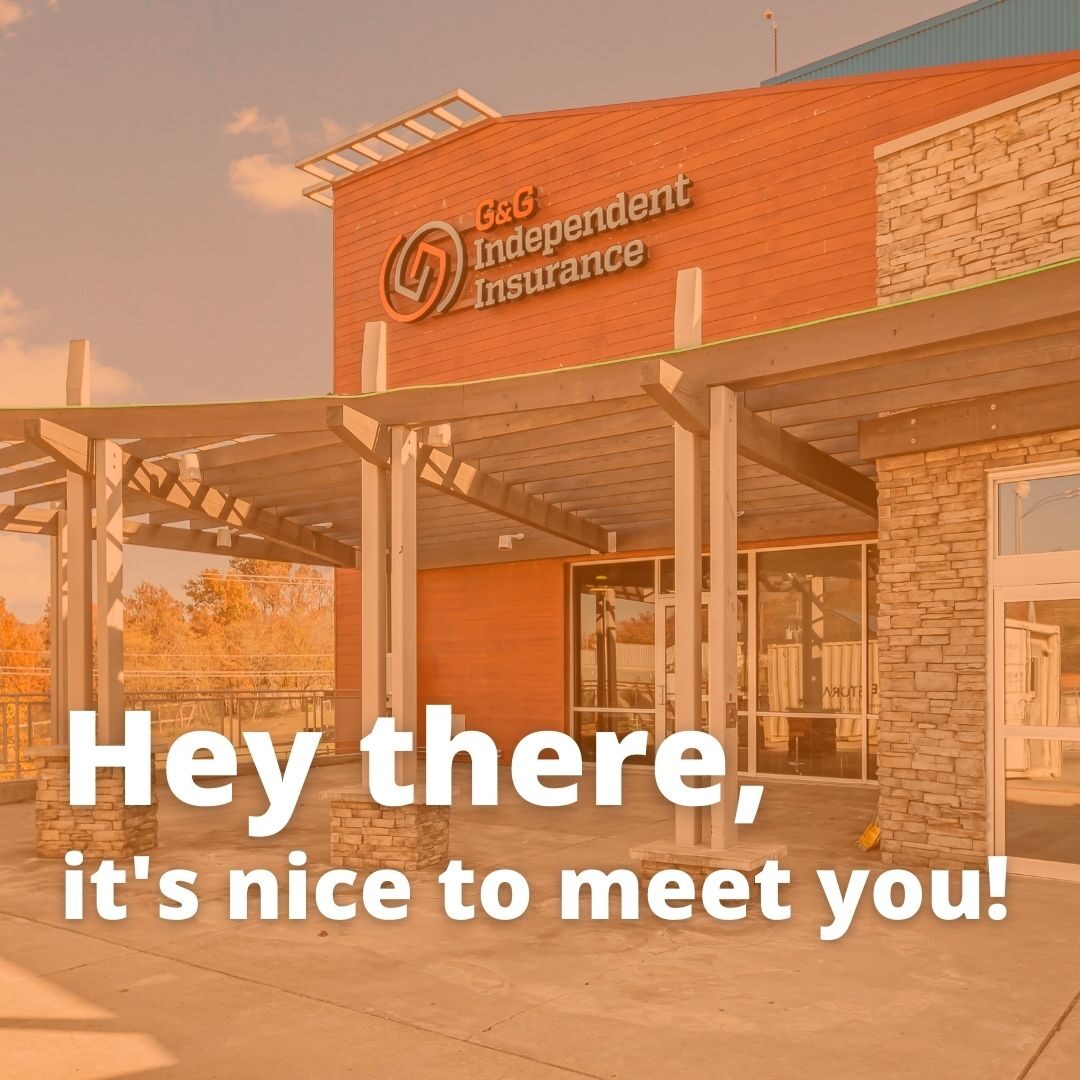 Unlike a captive or direct insurance company who only offers its own proprietary products, our agency is 100% independent of any one company.
When it comes to something as important as insurance, it's imperative that you work with an agency who has an in-depth knowledge of multiple insurance products, companies, and guidelines — not just one.
At the end of the day, what separates one agent from another, is their ability to proactively service their policyholders, and their knowledge of the insurance industry, products, and different situations that may present themselves to their clients.
Independent Agents vs. The Rest
Here is a quick comparison of the differences between an independent insurance agency like us, and the various other types of companies that are out there:
For people who appreciate quality and fast service, G&G's local and best-in-class service team is here to take care of all of your needs, so you can get back to things you love.
If you are tired of having to shop for new insurance providers because their rates go up, G&G's service team is able to reshop the market with 50+ insurance providers on request. This allows you to save time and money while maintaining the coverage you need.
Experience the G&G difference today! Call (479) 802-0086 for quality service and savings on your insurance needs. Let us handle it while you focus on what you love!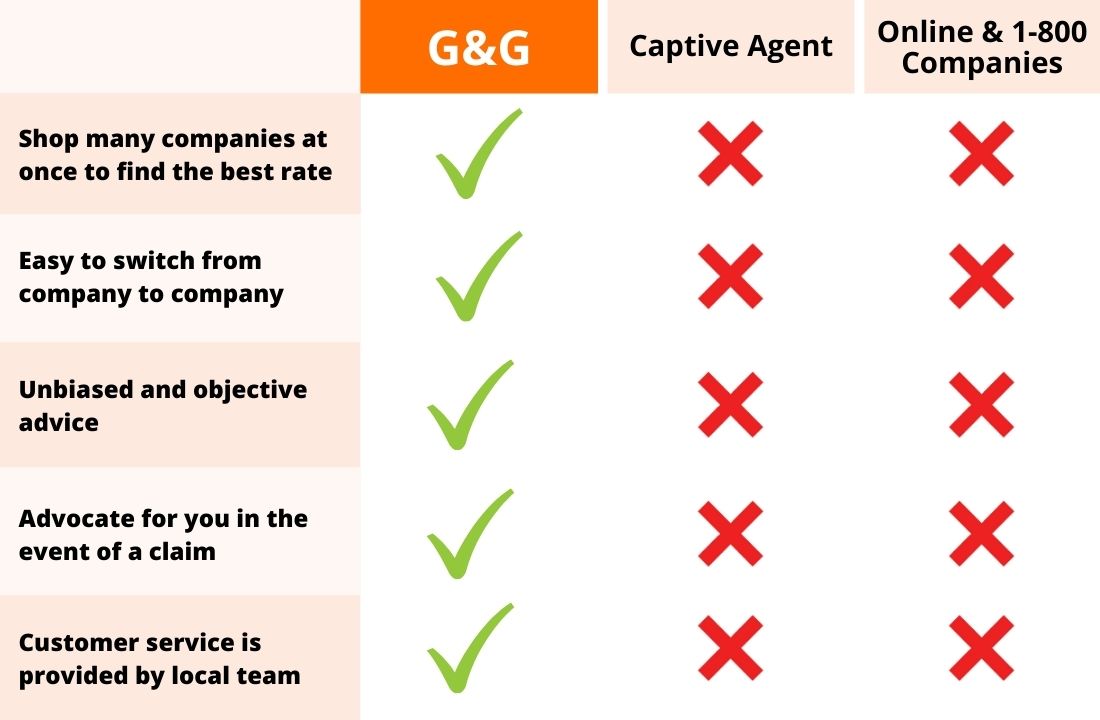 We are licensed to serve the following States:
Arkansas
Oklahoma
Missouri
Kansas
Texas
Tennessee
Utah