At G&G, we have a software program that allows us to shop your or your client's needs with 50+ insurance companies so you can be confident that you and your client are getting the best coverage at the best price year after year!
On average, clients save $600 when switching to G&G!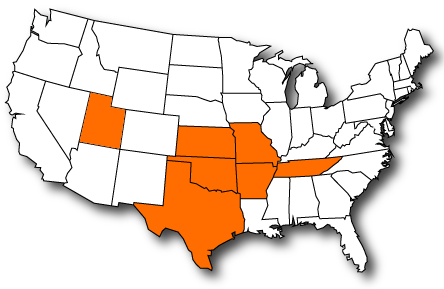 We are licensed in surrounding states as well! G&G is able to shop the market for clients in Arkansas, Oklahoma, Kansas, Missouri, Tennessee, Texas, and Utah!
Why Refer Your Clients To G&G?
It's simple - when it comes to closing real estate transactions faster, with less stress, our agency delivers.