Congratulations! You've walked the aisle, said your vows, ate your cake, jetted off to your dream honeymoon, and began your life of wedded bliss. Your life has changed a lot!
Want to know something else? The changes don't stop there. As you begin your life with your spouse at your side, your finances and insurance are going to change as well. Changes in your insurance after marriage are more than just putting your spouse's name on your own policies. We're here to protect your new life as a spouse and guide you through the many changes you experience after your "big day"!
When you decide to get married, you are going to want to shout it from the mountaintops. In addition to your relatives and friends, you should share the big news with your insurance companies.
You may end up combining some policies or discontinuing redundant coverage, so it's important to review your policies and make sure you (and your new spouse!) have adequate coverage.
Home Insurance
Whether you're buying a home, moving into your spouse's home, or renting, you need to review your policy after getting hitched. While most people sign up to get homeowners insurance during the buying process, renters can end up without coverage since personal property is not covered under your landlord's insurance. Also, you'll want to update your policy's contents or personal property coverage, since it now includes both you and your spouse's personal belongings (you don't want to lose that new butter dish you received from your wedding registry if you have a home claim!).
Now that you have "put a ring on it", review your jewelry coverage as part of your home insurance. If you decide to insure the engagement ring during your engagement period, make sure it is covered under the insurance of the person wearing it, since it is considered a gift and now is legally their property.
Overwhelmed yet? Here's a checklist you and your spouse can go through to make sure you're covered:
• Add both people as insured on the policy
• Increase your personal property or contents coverage
• If renting, add a renter's policy to cover your new contents
• Quote your engagement and/or wedding rings for coverage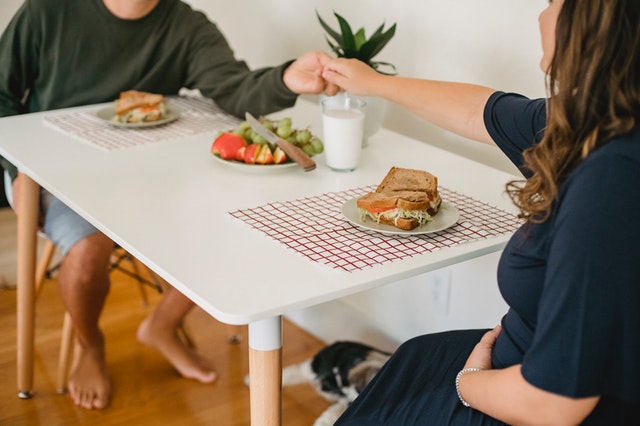 Car Insurance
Congratulations on your marriage and your better driving!  Yes, you read that right.  Studies have shown that married drivers are less likely to get into a car accident as compared to unmarried drivers.  As your risk appears to be lower, you might gain insurance savings after your nuptials.
Crazy, I know.
Also, be on the lookout for multi-car discounts now that you are married.  A multi-car discount could potentially provide the same coverage and be less expensive than insuring your cars separately.  However, sometimes the exact opposite occurs and your rates go up when quoting your car insurance.  After combining policies, both you and your spouse's driving records are considered into your premium, so if your spouse has tickets or accidents, your rates may rise.
So much for marital bliss, right?
Also, it may be wise to have two separate policies if your spouse:
Drives a car model that is pricier to insure.
Drives a valuable, classic car.
Travels many more miles per day/month than you.
Other Insurance Changes
Aside from your typical insurance policies, you may have other policies that require attention when you get married.  If you have any toys, such as a boat, RV, ATV, or motorcycle, you will want to update your information to include your spouse.  The same goes for any liability insurance coverage you might have, such as an umbrella policy.
Depending on your policies, you could gain more discounts if you bundle all of your policies with a single insurance company.
Remember, life is full of changes, including insurance changes.  Let your insurance company know if you have:
A change in address.
A change in your financial situation.
Changes in household members, such as children.
Changes in mileage.
By providing these important updates, your insurance company can tailor your quote and coverage to fit your personalized needs.  Finally, if you change your last name after getting married, make sure your insurance companies are notified.  Your name assigned to your insurance policies must be updated once your legal name is changed with any government agencies, so it matches your identification.  And don't forget the children!  If there are any kids taking the last name of the new spouse, these need to be reported as well.
We get it, insurance isn't the most romantic part of beginning your new life as a married couple, but you don't want to forget to show your insurance a little bit of love, too.  That's why G&G Independent Insurance is here!  To discuss quotes and coverage options, please call one of our Insurance Advisors at 479-802-0086.