Remember that time you decided to take your car for a spin and ended up with it spinning a little out of control? Life can throw you curveballs and in moments like these, you want to have a car insurance in Arkansas that you can count on!
How Can G&G Help With Your Car Insurance In Arkansas?
Find Cheap And Budget Friendly Car Insurance Customized To Your Needs
With G&G Independent Insurance, you could close your eyes (just not while driving) and rely on us. G&G has proven, best-in-class service and provides the best rates for customers shopping for car insurance in Arkansas. 
When we are working with clients and families, this question always seems to pop up: "Why do we need car insurance?". While there are millions of situations you can find yourself in needing auto insurance, we can boil down the answer to a few big reasons.  
One needs car insurance to ensure that their cars are protected from unwarranted incidents. What car insurance does is makes sure that there is proper financial protection and coverage from the losses of an unavoidable accident. If you're looking for cheap car insurance in Arkansas, G&G has got you absolutely covered.
Are you one of those people who are irked by the very idea of shopping for your insurance? At G&G, we understand. That is the reason why our advanced in-house software program will assist you in finding the best car insurance in Arkansas. Avoid the hassles of overpriced insurance policies and count on G&G to compare among 50+ insurance companies to present you with the one best suited to your needs. 
Customer Reviews in Arkansas 
Best insurance-buying experience we've ever had! My wife and I bought a new home in a new state. We contacted several companies for quotes. A...
We are very pleased with the professional way John Rogers took care of our needs. He was honest even when it could have made...
I recently obtained Home Owner's Insurance and Car Insurance through G&G Independent Insurance. John Rogers was extremely professional and got me a a great...
Why Do I Need Car Insurance In Arkansas?
Getting car insurance can seem so stressful and time-consuming, but it's a necessary and important step in owning a car. Here's a reminder about why car insurance in Arkansas is so essential. According to the law, all people who choose to drive on Arkansas highways or streets are bound by law to have "liability insurance coverage". 
Arkansas Laws And Regulations
The minimum required auto insurance in Arkansas is $25,000 for every individual and $50,000 for each accident. A property damage amount of $25,000 is also needed for the individual driving an insured car. In addition to this, drivers must always keep insurance ID cards with them every time they hit the road. 
What Are The Minimum Car Insurance Requirements In Arkansas?
Don't worry! G&G is here to shop for you and bring you the best car insurance in Arkansas. A car insurance policy can be deemed best in Arkansas when it provides full coverage, which includes comprehensive and collision coverage. With G&G, you can compare the benefits and rates of various car insurance companies before deciding on one. For instance, the best car insurance coverage in Arkansas could include options like roadside assistance and full glass coverage
What Determines Best Car Insurance Coverage?
An important point to note is that while searching for the best car insurance in Arkansas, keep in mind that it's recommended to have more than minimum coverage. With G&G, you'll get the most efficient comparison of the best cheap car insurance in Arkansas on the house. We want to make sure you're not taken aback from car insurance prices and ensure you have the best coverage at the best price.  
What Happens If I Don't Have Car Insurance In Arkansas?
Time to look into the scary bit of what might happen if you're driving uninsured in Arkansas. Well, you never know when you might be asked to pull over. Maybe you're going a little over the speed limit, or maybe it's a road blockage. Arkansas, in terms of the Motor Vehicle Safety and Responsibility Act, can impose the following penalties on you if you're not able to show insurance papers on the spot,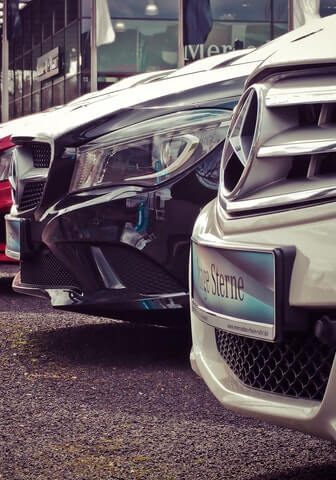 Three Potential Mistakes While Getting Car Insurance In Arkansas
Remember the three potential mistakes a lot of people make while choosing their car insurance in Arkansas,
1. In an attempt to save money, a lot of people end up taking the bare minimum coverage. We advise against it. Make sure to go beyond the basic (literally and metaphorically) and opt for higher coverage limits. Trust us to help you with it.
2. Do not go all-in without having a proper understanding of deductibles. The point of saying this is that many people choose an extremely high deductible on their auto insurance. This isn't wise. We can guide you to do it right.
3. Another significant mistake is not choosing full-glass coverage for auto insurance in Arkansas. We've got you covered here, as well. Give us a call to add full-glass coverage to your vehicle!
We are here to help with any auto insurance questions you might have! Complete the form below or give us a call to find car insurance in Arkansas. 
Families trust G&G because we are the only full-service agency that saves you time and money, offers comprehensive coverage made easy, and proven, best-in-class service.