Hit the Open Road with Oklahoma's Best Car Insurance!
Everyone remembers their first car and the new-found sense of freedom that comes with it. But what people want to forget is all of the not-so-fun expenses that come with it. New tires, gas, oil, and everything else in between - it can get expensive! And maybe the most unacknowledged cost - car insurance.
But finding the right insurance doesn't have to be running a marathon. With G&G Independent Insurance, you can shop with over 50 companies at once to find affordable car insurance in Oklahoma that perfectly suits your needs and your vehicles. So, on your mark, get set, and go, and we'll have you on the road lickety-split!
What's the Best Car Insurance in Oklahoma?
The best car insurance policy is one that doesn't leave you stranded. Most drivers just pick the most bare-bones car insurance policy with the lowest cost. After all, they just need it to be able to drive, right? They're careful on the road. They're not going to get in a wreck.
Until they do.
Imagine the worry you would feel if you were in an accident, only to realize your insurance doesn't protect you and now you must pay out-of-pocket. Now, after staying on top of your car insurance payments every month, you're still left paying for your wreck! How frustrating is that?
When you purchase a policy for your vehicles in Oklahoma, you want to know exactly what is covered. Does your insurance cover theft? Does it cover medical expenses for another party if an accident you're at fault for injures them? Does it cover you if someone injures you and leaves the scene? Or if their insurance doesn't pay out enough to cover your medical bills?
You can't be prepared for absolutely every situation. But knowing what is included in your car insurance coverage gives you peace of mind that you will be protected no matter what life throws at you. 
But it doesn't help you if you've already been in an accident. Shop your policy today!
John with G&G has been great to work with, they saved me a lot of money on my home and auto insurance. John took the...
Best insurance-buying experience we've ever had! My wife and I bought a new home in a new state. We contacted several companies for quotes. A...
Susanna Gentry
a week ago
Cody was on top of it! He was very quick to get me the information and policy comparisons that I had requested. They came...
Fast Facts – Automobile Accidents in Oklahoma
In 2020, traffic fatalities increased by almost 3%.

Every day in Oklahoma in 2020, 169 crashes occurred and 75 people were injured in a crash. 

More crashes occurred on Friday than any other day of the week.

A national study determined about 94% of car wrecks were likely caused by human factors.
Is Car Insurance Required in Oklahoma?
In most places, auto insurance is required by law to drive a vehicle. Oklahoma is no exception. According to the Oklahoma Department of Insurance, the minimum required coverage is $25,000 per person in bodily injury coverage, $50,000 per accident, and $25,000 for property damage. If you are found to be driving without insurance, you can expect the following penalties: 
A fine of up to $250

Up to 30 days in prison

Lose your license
To summarize, it's not worth the risk. Being properly protected on the road is essential for any car owner. For more information on driving laws in Oklahoma, visit FindLaw.com.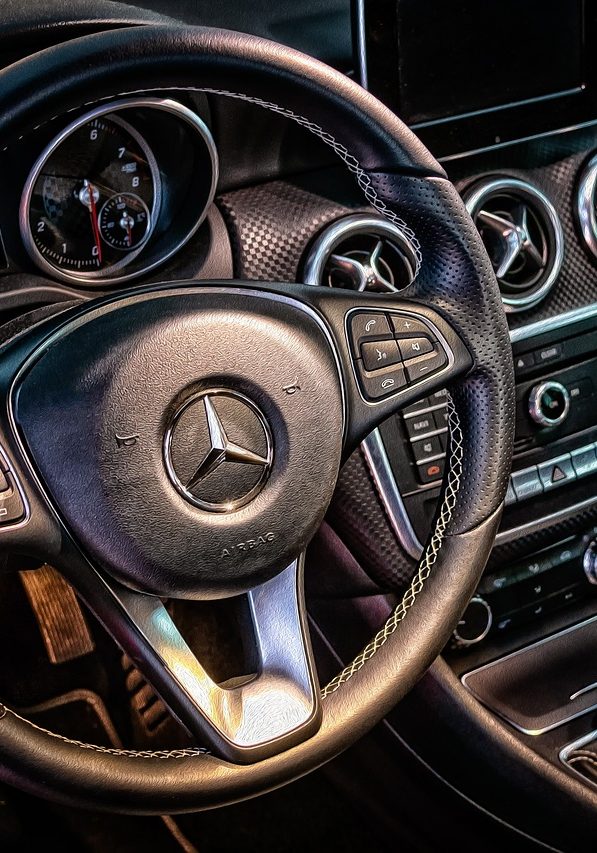 How Can I Find Cheap Auto Insurance in Oklahoma?
When buying car insurance—or any insurance for that matter, you want to balance expense with quality. A cheap plan is great! But if it doesn't provide proper coverage, it could prove to be far more expensive down the line. 
Your best option is to search for car insurance in Oklahoma and compare rates from as many companies as you can find within your budget. But this is a tedious task that can leave you pulling out your hair in no time. 
Car insurance rates in Oklahoma based on many factors including your age, location, and driving record. Want to learn more about what impacts your car insurance rate? Check out our article covering everything that goes into your car insurance!
G&G Independent Insurance knows how stressful and confusing comparing car insurance can be. But that doesn't mean you skimp on your coverages just to get the deed over with. Instead, let G&G shop your policy with our over 50 auto insurance companies in Oklahoma. 
Within hours, you can have quotes from a variety of companies without lifting a finger.  Tell us a few things about you and your vehicles, and we'll take it from there!
And while you're at it, don't forget to watch out for these 3 mistakes to avoid when comparing your car insurance!
Can My Friend Borrow My Vehicle if I Have Car Insurance?
When signing up for auto insurance in Oklahoma, your policy only covers the vehicles chosen. If you drive someone else's vehicle or even a rental, you may not be covered under your own car insurance policy. You are also asked to give details about the drivers of your vehicle when insuring it. Typically a policy covers the person named in the policy, their spouse and other family members living in their household, as well as anyone the policyholder has permitted to drive the vehicle. 
Despite many policies covering drivers outside of your household, there are policies that will only cover these drivers for the state-required minimums ($25,000 bodily injury per person, $50,000 bodily injury per accident, and $25,000 property damage) even if your regular limits are set above this amount. 
Regardless of if you're the driver or someone else, be sure you're properly protected! Shop with G&G Independent Insurance to search for affordable auto insurance in Oklahoma today!
Other Personal Insurance Products