It's going to be a warm September weekend in Rogers, Arkansas, which can mean only one thing: it's time to get out on the water! Whether it is a fishing boat, a yacht or anything in between, you may have questions on how you can be best protected as you set sail.
Here are 5 common questions watercraft owners have about boat insurance.
Do I need boat insurance?
Boat insurance is mandated by the state, so it depends on your location.  While each state has different requirements, Arkansas requires boat owners to have insurance. Only if the vessel has an engine with 50 horsepower or more.  If yours meets that standard, you must have liability insurance worth at least $50,000 from an insurance provider licensed to write in Arkansas.  Plus, some marinas require boat insurance just to use their facilities. It is better to be safe than sorry!  While some homeowners' policies provide coverage for boats. However, it tends to be lacking for larger, motorized boats.  Also, many homeowners' policies will only cover your boat if it happens to be damaged on your property, not in the water.  If you have a boat larger than a canoe or kayak, we recommend insuring your vessel with a separate insurance policy.   
Are there types of boat insurance?
There are two basic types of boat insurance – Agreed Value and Actual Cash Value. What sets these two apart is how depreciation is handled. With Agreed Value, your boat is covered based on its value agreed upon by when the policy was written. While it's possible that this could cost more up front, there is no depreciation for a total loss of the boat. Actual Cash Value coverage will cost less up front, but this policy does factor in depreciation. In other words, the policy will only pay up to the actual cash value of the boat at the time it is declared a total or partial loss. Since each provider is different, confirm how the coverage value is determined by the company you are shopping with.
What does boat insurance cover?
Like with auto or homeowner's, you have many options when it comes to having boat insurance!  Some policy add-ons include:
Roadside assistance and on-water towing
Coverage for fishing equipment or carry-on personal property
Mechanical breakdown coverage
Ice and freezing damage coverage
Trailer trip interruption
What losses are covered by boat insurance in Arkansas?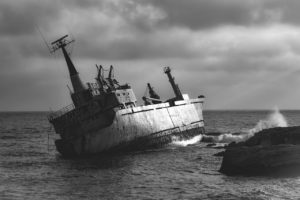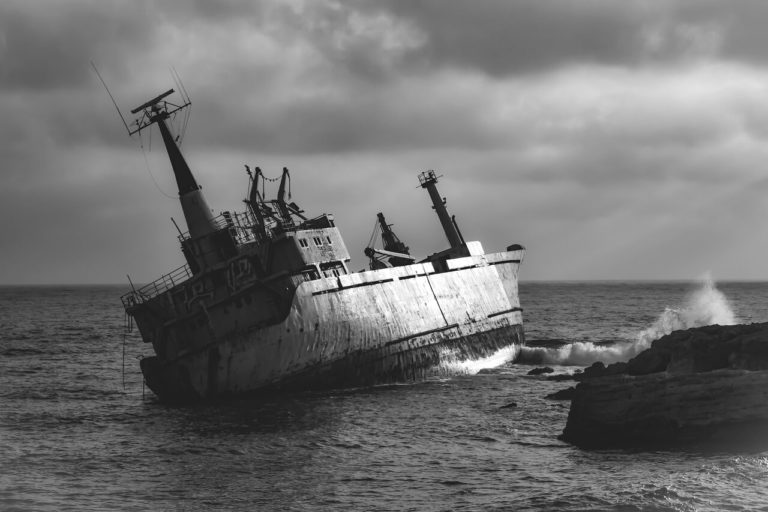 Damage to your boat
One of the main reasons boaters purchase insurance is to protect their investment. Boats can easily sustain damage, between docking, launching, or unfamiliar waters. Whatever the case may be, most policies will provide coverage for the damage sustained by your vessel.
Damage caused by your boat
In most cases, your policy will be able to cover damage caused by your boat. This is why our insurance advisors at G&G Independent Insurance recommend all boaters consider insurance. Your boat does not have to be expensive to cause extensive damage! Whatever may happen, you will be glad you purchased insurance.
Injury due to your boat
Liability coverage provides protection if a passenger or other boater is injured. Liability also protects against costs if you are responsible for property damages or injury to someone other than yourself or a family member. This is the "just-in-case" component of the insurance policy that could be needed.  What if a passenger was injured trying to jump a wake on skis, or if someone fell between your boat and the dock while boarding. Something you hope will never happen, but you will want to have these situations covered!
What are some claim examples you can file on your policy?
While paying on claims is based on your policy's coverage, there are some common claims that insurance companies receive for boats.
When your boat is struck by underwater elements
Underwater hazards are not only common, but they pose a significant risk to your boat. These occurrences are prevalent not only in Arkansas but in other states as well. However, if you have comprehensive and collision coverage, you can rest assured knowing your boat is covered, that way you can make a claim if your boat happens to face damage from underwater objects.
When a collision occurs
Even though school is starting back up here in Rogers, Arkansas, there is still plenty of time to hit the water. With this in mind, lakes are still busy with boaters trying to soak up the last few weeks of warm weather. With so much activity on the water, accidents are bound to occur. Luckily, boat insurance here at G&G Independent Insurance typically covers you against boat collisions. If your boat is insured and includes collision coverage, you are always able to make a claim. In the event your vessel happen to face damage as a result of a collision with other boats.
When your boat is damaged by weather
Extreme weather conditions can also pose a significant risk to your boat. At any time, lighting, wind, hail, or severe storms can damage your boat. Luckily, with a policy that includes weather damage coverage, you can always file a claim in case your boat is damaged by extreme weather.
If you're looking for boat coverage in Rogers, Arkansas, or just have questions about insuring a boat, contact G&G Independent Insurance today at 479-802-0086.
For more information, follow the link below!
https://www.thebalance.com/considerations-for-buying-boat-insurance-3884317