Recreational Vehicles (RVs) have become a popular choice for travel enthusiasts, offering a unique and adventurous way to explore the beauty of nature. For residents of Tulsa, Oklahoma, owning an RV can be a gateway to exciting road trips across the state and beyond. However, it is crucial to understand the importance of insurance to protect yourself, your vehicle, and others on the road. This comprehensive guide will delve into the world of RV insurance in Tulsa, OK, exploring coverage options, factors affecting costs, and tips to find the best policy tailored to your needs.
Recreational Vehicles(RVs) Insurance Coverage Options in Tulsa, OK
Coverage options are designed to protect RV owners from various risks and potential financial losses while on the road or parked at a campground. Understanding these options is essential for enthusiasts to select a RV policy that best suits their needs and provides peace of mind during their travels. Here are some key coverage options:
Liability Coverage: This is a fundamental and often mandatory option that protects owners in case they are responsible for causing bodily injury or property damage to someone else. Liability coverage helps pay for the medical expenses, legal fees, and property repairs of the affected parties.
Collision Coverage: In the event of a collision with another vehicle or object, this option helps pay for the repair or replacement of the insured RV, regardless of fault. RV Collision coverage is crucial for ensuring owners can quickly get their vehicle back on the road after an accident.
Comprehensive Coverage: Comprehensive coverage provides protection against non-collision incidents such as theft, vandalism, fire, hail, windstorms, and other natural disasters. This coverage ensures that owners are financially safeguarded against unexpected events beyond their control.
Uninsured/Underinsured Motorist Coverage: This option is vital because it protects owners if they are involved in an accident caused by a driver who lacks insurance or does not have sufficient coverage to pay for the damages.
Personal Injury Protection (PIP): PIP coverage assists in covering medical expenses for the driver and passengers in the insured RV, regardless of fault. It may also provide additional benefits for lost wages and other related costs resulting from an accident.
Roadside Assistance: Optional but highly beneficial, roadside assistance coverage provides services such as towing, battery jump-starts, tire changes, and fuel delivery in case of emergencies while traveling.
Full-Timer Coverage: For those who use their RV as their primary residence, full-timer coverage offers extended liability protection and additional personal property coverage, recognizing the unique needs of full-time living.
Vacation Liability Coverage: When the RV is parked at a campsite or RV park, this option protects owners against liability claims that may arise from accidents or injuries that occur on their campsite.
By understanding these coverage options, RV owners can customize their insurance policies to suit their specific needs, ensuring they are adequately protected against potential risks and can focus on enjoying their RV adventures with confidence.
Factors Affecting RV Insurance Costs in Tulsa, Oklahoma
Insurance costs are influenced by various factors that insurance companies consider when determining the premiums for a policy. Understanding these factors can help owners make informed decisions about their coverage and find ways to potentially reduce costs. Here are the key factors affecting insurance costs:
Type: The type of RV plays a significant role in costs. Class A motorhomes, being larger and more expensive, typically have higher premiums compared to Class B or Class C RVs.

Value: The value of the RV is another crucial factor. More expensive RVs require higher coverage limits, leading to higher costs.

Usage: How the RV is used can affect premiums. Full-time RVers may require more comprehensive coverage, while those who use their RVs occasionally or seasonally might have lower premiums.

Driving Record: As with any vehicle insurance, the driver's history and driving record play a substantial role in determining rates. A clean driving record will generally result in lower premiums.

Location: The location where the RV is primarily parked and used also impacts costs. Factors such as local weather risks, crime rates, and traffic conditions in the area can influence premiums.

Deductible: The deductible is the amount the policyholder must pay out of pocket before the insurance coverage kicks in. Opting for a higher deductible can lower premiums, but it means more upfront expenses in the event of a claim.

Safety Features: Equipping the RV with safety features such as anti-theft devices, airbags, and advanced driver-assistance systems can potentially lead to lower costs as they reduce the risk of accidents and theft.

Age and Experience: The age and experience of the RV driver can influence costs. Older, more experienced drivers may benefit from lower premiums.

Claims History: If the owner has a history of filing insurance claims, it can lead to higher premiums, as it indicates a higher risk to the insurer.

Credit Score: In some cases, insurance companies may consider the owner's credit score when calculating premiums. A higher credit score may result in lower costs.
By considering these factors and shopping around for quotes from different insurance providers, RV owners can find a policy that suits their needs and budget, striking the right balance between coverage and cost-effectiveness.
John with G&G has been great to work with, they saved me a lot of money on my home and auto insurance. John took the...
Best insurance-buying experience we've ever had! My wife and I bought a new home in a new state. We contacted several companies for quotes. A...
Susanna Gentry
a week ago
Cody was on top of it! He was very quick to get me the information and policy comparisons that I had requested. They came...
Tips for Finding the Best RV Insurance Policy
Finding the best RV insurance policy involves careful consideration of individual needs and preferences. As RV ownership comes with unique risks and requirements, it's essential to secure comprehensive coverage that provides adequate protection during your adventures. To help you in your search for the perfect policy in Tulsa, consider the following tips:
Assess Your Needs: Begin by evaluating your specific RV needs, including usage frequency, destinations, and the value of your RV. Understanding your requirements will guide you in selecting the appropriate coverage options.

Research Reputable Insurers: Look for well-established and reputable insurance companies that have experience in providing coverage for RVs. Read customer reviews and check ratings to get insights into their customer service and claims handling efficiency.

Work with an Independent Agent: Consider working with an

independent insurance agent

who represents multiple insurance companies. They can provide objective advice and help you compare different policies to find the one that best meets your needs and budget.

Compare Quotes

: Obtain quotes from several insurers to compare coverage options and premiums. Look beyond the price and consider the coverage limits and features offered by each policy.

Ask About Discounts: Inquire about available discounts for which you may be eligible. Common discounts include safe driver discounts, multi-policy discounts (bundling RV and auto insurance), and discounts for RV safety features.

Review Coverage Options: Ensure that the policy includes essential coverage options such as liability, collision, and comprehensive coverage. Tailor the policy to suit your lifestyle, considering factors like full-time or part-time RV use.

Check for Exclusions and Limitations: Pay attention to policy exclusions and limitations. Some policies may have specific restrictions on the types of RVs covered or limitations on mileage.

Consider Emergency Assistance: Look for policies that offer emergency assistance, including towing and roadside assistance. These services can be invaluable during unexpected breakdowns or accidents.

Review Claim Process: Understand the insurer's claim process and how efficiently they handle claims. A smooth and hassle-free claim experience is crucial in times of crisis.

Read the Fine Print: Carefully read and understand the terms and conditions of the policy before making a decision. Be aware of any hidden fees or additional charges.

Ask for Customization: Some insurance providers offer optional add-ons and endorsements that can be customized to your needs. Explore options such as vacation liability coverage, full-timer coverage, and personal effects coverage.

Review the Policy Annually: As your circumstances change or your RV ages, regularly review your insurance policy to ensure it still meets your needs. Adjust coverage as necessary.
By following these tips, you can confidently select an RV insurance policy that not only offers reliable protection but also aligns with your travel lifestyle and budget. Remember that the best policy may not always be the cheapest, but rather the one that provides comprehensive coverage tailored to your unique requirements as an RV owner.
RV Insurance in Tulsa: A Recap
Owning an RV in Tulsa, OK, is an excellent way to embrace the freedom of the open road and explore the natural beauty of Oklahoma and beyond. However, it is essential to protect your investment and ensure your safety and that of others on the road through comprehensive RV insurance coverage. By understanding the various coverage options, factors affecting insurance costs, and employing smart tips to find the best policy, you can embark on your RV adventures with peace of mind, knowing you are adequately protected. Remember, an RV insurance policy is not just about meeting legal requirements; it is about safeguarding your dream of freedom and exploration.
Call G&G today to get a free quote on your recreational vehicle.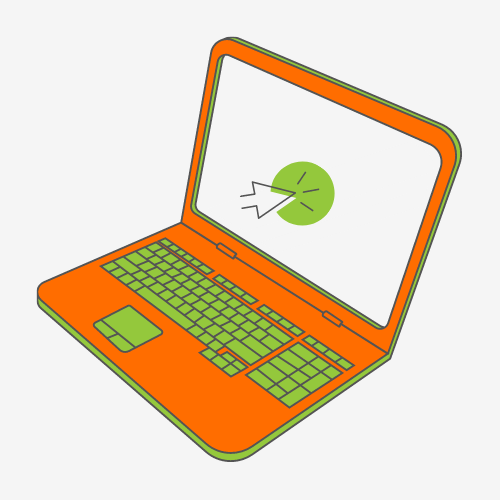 Confirm Information
We've got the magic - digital magic! If you have an account with your current insurance company, you can log in and share your info in no time - all done in 12 seconds!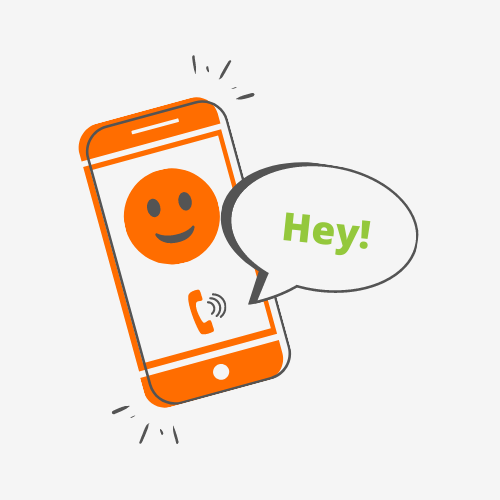 Speak To An Advisor
If you prefer hearing a friendly voice over typing out your info, our licensed agents are ready to help you save. In only 10 minutes, you can be well on your way to a better deal!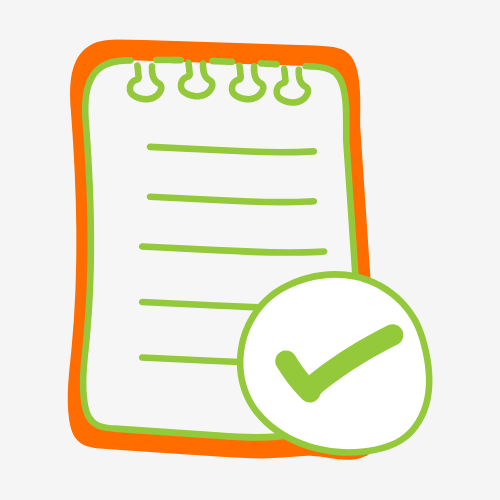 Fill Out Form Online
We only have a few questions to ask you for your quote, and they're all available right here on our site. Quick & easy (only takes about 3 minutes to complete) - a win-win!