Ever heard why motorcycles can't stand up on their own? Because they're "two tired"! Okay. We'll stop. If you're a motorcycle fanatic, you probably already know all the lamest jokes and puns. But do you know everything you need to know about motorcycle insurance? Whether you're in the market for your first motorcycle or just hoping to find better rates, G&G has everything you need to compare multiple companies at one time and find the best motorcycle insurance policy for you.
Do I Need to Have Motorcycle Insurance?
The short answer? Yes. Almost every US state requires motorcycle insurance. The only states that do not require you to hold insurance for your motorcycle are New Hampshire, Florida, and Montana. But just because holding insurance in these states isn't mandatory, doesn't mean you don't need it.
Being found at fault in an accident where you don't have proper insurance coverage can be financially devastating. Can you afford to cover the costs of repairs to someone else's vehicle? What about medical bills for yourself or another party involved—or both? And don't forget legal fees if charges are pressed for any reason.
If you're not absolutely certain that you could cover these potential costs, you need motorcycle insurance. Shopping for insurance may be a frustrating task, but sorting through the mess of an uninsured accident is far more arduous. For more information on the insurance requirements in your area, visit the Department of Insurance website.
What Options for Motorcycle Insurance Are There?
Motorcycle insurance covers any vehicle that is considered a motorcycle, such as a sport bike. This does not include e-bikes, mopeds and scooters, or dirt bikes.
Your options for the type of insurance you purchase vary by state. Some states have coverage minimums that differ from others. Perhaps you live in a state that doesn't require insurance, but you plan on traveling to a state that does.
Your insurance needs are unique to you. It's important to take some time to figure out how you'll be using your motorcycle to ensure that you find the type of coverage you need to keep you financially and legally safe.
Confused about what you might need? Our agents would be happy to help you sift through the various requirements to figure out exactly what coverage would best suit you!
John with G&G has been great to work with, they saved me a lot of money on my home and auto insurance. John took the...
Best insurance-buying experience we've ever had! My wife and I bought a new home in a new state. We contacted several companies for quotes. A...
Susanna Gentry
a week ago
Cody was on top of it! He was very quick to get me the information and policy comparisons that I had requested. They came...
What Does Motorcycle Insurance Cover?
Liability Coverage

Covers you in case of damage or injury to another person's property or person.

Collision

Covers damage to your motorcycle if you're involved in an accident.

Uninsured/Underinsured Motorist

Covers damage or injury done to you or your property by another motorist who doesn't have the proper insurance. Popular optional coverages can make sure you're protected for more than just accidents.

Comprehensive

Insures your motorcycle from non-collision related damages. Fire, vandalism, theft, and some weather-related damages may be included in a comprehensive coverage option.

Custom Parts

Your motorcycle is more than a vehicle. It's an art piece. An extension of yourself. If you add custom parts or modify existing parts on your bike, those pieces may not be included under your original insurance policy. A custom parts option may be needed to ensure financial protection for your unique installments.

Guest Passenger Liability

Covers a passenger riding on your bike with you in case of injury. This may be included in your liability coverage but it's important to be sure because some policies only offer it as an additional add-on.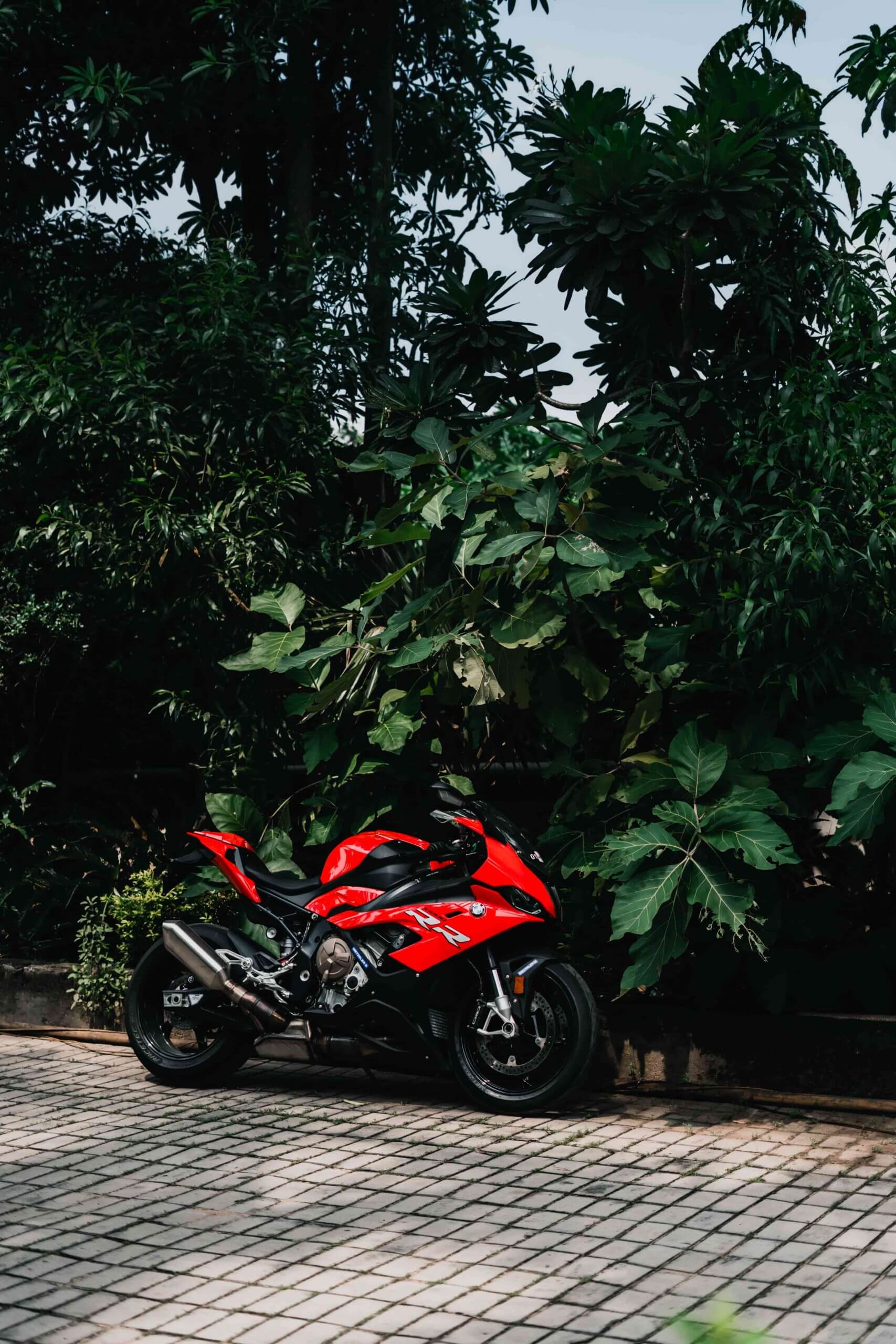 How Much Insurance Do I Need?
The amount of insurance you'll need depends very much on the type of motorcycle you own and how you use it. Here are some types of motorcycle we cover:
Street cycles
Harley Davidsons
Trike conversions
Cruisers
Classic bikes
Touring bikes
Dirt bikes
ATVs
Some states have minimum liability coverage, but that may not be enough. Make sure to account for the cost of your motorcycle, average medical costs in your area, your health insurance coverage, custom pieces that you've added to your bike, how often and where you ride, how you store your bike, and more.
To best understand how much insurance you'll need to be fully protected, contact G&G Independent Insurance. We'll walk you through the process of uncovering just how much coverage is right for you and your budget.
How Can I Get Cheap Motorcycle Insurance?
With endless subscription services asking you for monthly payments and the rising cost of living, adding another monthly or yearly payment to your budget can be stressful. The good news is that motorcycle insurance doesn't have to empty your wallet. There are many affordable plans that will offer you fantastic coverage. Unfortunately, finding cheap motorcycle insurance sometimes means you've got to go the extra mile. Here are a few things you can do to find lower rates:
Higher Deductible -

One of the easiest ways to lower your premiums is to raise your deductible—the amount you pay out of pocket after an accident before your insurance policy covers the rest. Make sure you're not raising it above what you can afford to pay, but if you can fork out more in case of an emergency, you'll pay less over time.



Spend Less Up Front - If you don't have your eye on a particularly expensive bike, purchasing a more basic bike, or forgoing some of those custom parts and accessories can bring down your insurance rates. Insurance for a Honda Monkey is going to cost you less than insurance for a Harley Davidson Heritage Classic. If it's going to cost your insurance agency less to cover damages, you'll pay less in premiums.
Combine Policies -Companies want you to use them for more than just your motorcycle insurance. If you purchase your bike insurance through the same company you use for homeowners insurance, auto insurance, or any other insurance, there's a good chance they'll have a special "bundled" rate.

Certifications -Often companies will provide lower rates to drivers who are less of a liability. If you have any special safety certifications or riding training related to motorcycles, you may be able to find lower premiums.

Discounts -You might be surprised how many discounts you can find for insurance policies. Multiple bikes insured, mature/experienced riders, motorcycle instructors, added safety equipment, claims history, and more can get you discounts with insurance providers. Be sure to ask about seasonal coverage as well. If your bike is in storage through the winter, you may be able to lower your rates!
Shop Around -One of the best ways to find cheaper insurance is to compare rates. Insurance companies are in abundance and need to compete with each other. You'll find all sorts of incentives and competitive rates if you take the time to look. The trouble is, there are so many companies that keeping track and comparing becomes a whole job in and of itself. Many people end up settling in the name of being done with it.

That's why G&G Independent Insurance searches for you. With a network of over 50 companies, we compare multiple rates for you, with just one search! With no obligation to buy, you're able to see a variety of rates and plans that suit your specific needs. No hassle!
Are you ready to stop searching and start riding?